"I wonder as I wander, out under the sky, how Jesus the Savior did come for to die
For poor, orn'ry people like you, and like I; I wonder as I wander out under the sky."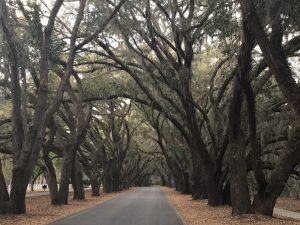 This one phrase from the verse of a well-loved Appalachian Christmas carol recently replayed over my heart strings on a cold April morning.
In the phrasing of the song, the shortening of the word ordinary becomes orn'ry – sounding like the word ornery:
Definition of ornery:  bad-tempered and combative. "Some hogs are just mean and ornery."
Synonyms:  grouchy, grumpy, cranky, crotchety, cantankerous, bad-tempered, ill-tempered, dyspeptic, irascible, waspish;
"Taking the singer's ornery radicalism in a different direction"
The ordinariness of a sweetly singing spirit sometimes becomes ornery and dispirited.   One moment of idyllically skipping down a trail of thought, full of hope, with generous measures of God's Word making the way clear and clean, and then a waspish barb arrives, (those prickly thought-invaders!) smack dab in the middle of God's goodness.
Will the barb catch or be sluffed?  Will it put a snag in your freshly washed day or will the ways your mind has been washed be able to buff away the barb?  As a child, I was a dweller.  Being enmeshed in home and whatever gave my heart a haven was good and complete.  But, I also had a propensity to dwell in whatever made my mind mad or sad.  If not tempered, childlike dwelling can spill into and through adulthood.  If the barb gets imbedded and roots into the tender skin of my mind, barb-webs creep, tangle and create trails of tension.
Sometimes a wandering spirit makes us ordinary people downright ornery.  Trust becomes doubt.  Contentment becomes cantankerous!  Peace becomes unrest.
In the unrestful, sinful nature of who I am, it is a treasured wonder that Jesus came forth to die.  He came forth because no orn'ry person can wander through humanity and survive.  His death made me alive.  Alive from an eternally wandering spirit.
Wandering under the sky of this earth, what do your steps look like?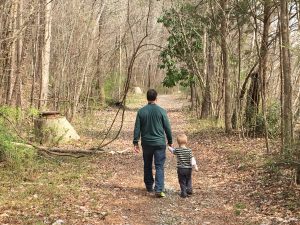 If you really ask and wonder what your day holds, what is your purpose beyond routine, patterned habits, to-do lists that often aim for position, prosperity, and a peaceful place in this world? God gives us a pointed arrow in the words of Proverbs 16:9, "In his heart a man plans his course, but the LORD determines his steps."  How much do your plans include seeking the wonder of God's steps for each precious moment?  How has He designed your feet to step onto others' paths and lend understanding, give hope, pray, simply walk alongside or be a stretcher-bearer for heavier burdens?  Imagine the wonderful places He has designed for your feet to step, to make imprints for Him as the poor, orn'ry person He has fearfully and wonderfully made?
Kristyn and Keith Getty's song called "Don't Let Me Lose My Wonder" pours out lyrics that speak volumes to a wandering spirit.  https://www.youtube.com/watch?v=t_-0Xtt1slU
The closing lyrics are a soul's lullaby:
"A baby cried through the dark beneath a jeweled spark,
I knew Your voice upon the hill and heard my lostness still,
I found my home in the light where wrong was made right
And You rose as the morning star.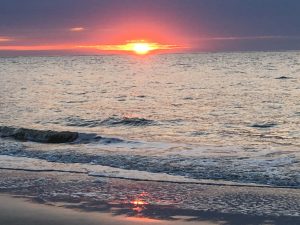 Don't let me lose my wonder,
Don't let me lose my wonder."
Wonder refreshes with wrong made right, with our lostness stilled by God's determining steps, with our proneness to wander turned onto His paths.
Don't let us lose our wonder.