"Went great. Got everything out. Didn't have to go through bone," their surgeon bluntly shared.  After cutting into the delicate skin of both twins – again.  A doctor who literally, routinely touches people's hearts.
One week ago, today, when the nurse poked her head in and said, "Jane is finished and she's fine," I was then alone with post-op Claire as her Mommy and Daddy were rolling Jane to her room.  Claire, still groggy from anesthesia, rested sleepily, while my Grammy-head tilted to the wall, and flooding, involuntary tears washed my clenched jaw.  Relief, tensions held for months and years, gratitude – a steady exhale of wondering released.  Wondering through episode upon episode if they would make it, and, once pacemakers were inserted, if they would always carry extra hardware, and what their delicate lives would hold.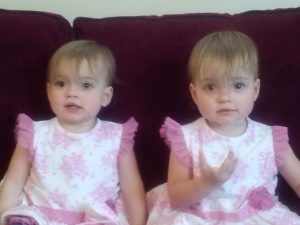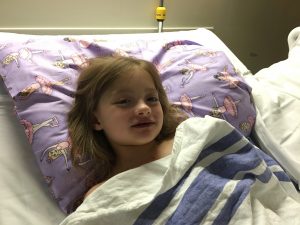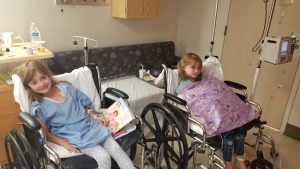 A rushing, relieved knowing – that they are both strong and well to breathe, to live, to dance, and play.  Freely!
Their surgeon put in two same-sized pacemakers with leads to their baby-hearts five years ago, in consecutive, Pediatric ICU surgeries, not knowing for sure what they would accomplish, but following the collective decision of their team of heart doctors and pediatricians.  His surgeon hands were the ones to open, insert, attach, and spark life.  His same hands "recycled" the incisions previously made and entered in to sacred territory to draw out what were "good helpers," now unnecessary.
What a good helper this doctor, this man who went to school long ago, top of his stellar class, to help people he didn't know and would not know.  He wouldn't know the twinkling sparkle of huge, round, curious brown eyes.  Of secret giggles between sisters connected by uncanny sameness. He wouldn't know walks and talks about God and how much He loves them.  He wouldn't know how bright summer raspberries make smiles spread across their berry-stained faces.  He wouldn't know the way they both asked about Jesus on an evening just after their sixth birthday, both tethered in the greatest life decision, asking for the same saving-grace love to cover their hearts.  He wouldn't know the countless times their parents held them breathlessly lifeless, crying for their wellness. He wouldn't know the depth of gratitude from a whole family who collectively held their breath over these two precious children.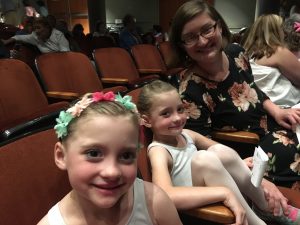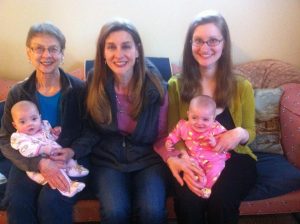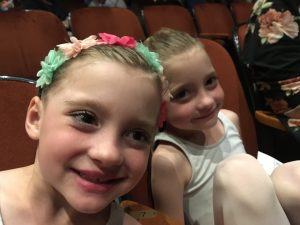 Purpose in the hands of a great physician.  Giving life, offering hope, creating safety and wellness for otherwise tenuous, unpredictable days.  One who didn't know them, who doesn't know what sparks those hearts to joy, fear, hope, sorrow, deep feeling, tear-giggles, tender cries, and salvation love.  And yet, he gave them good help and hope to live.
In my heart, there is such desperate need for the One who gives good help.  The One Person of purpose. Who came as a helpless baby to become the One Great Physician. Jesus' words, "Those who are well have no need of a physician, but those who are sick" Matthew 9:12. Admittedly sick apart from One adept to cut into my heart, to recycle sin-incisions, to take away unnecessary hardware of the world, to take out what is lifeless and replace all with His Spirit, forever.
To my granddaughters' good helper, the surgeon who has touched their hearts with life, my heart will always be grateful. For his unknowing, far-reaching purpose, he will be a person always held dear.  To my own Good Helper, the Surgeon who has touched my heart forever, my heart beats with eternal gratitude.  His is a knowing purpose, holding and forming you and me while being fearfully and wonderfully made, known from before the beginning of time.  "You hem me in, behind and before, and lay your hand upon me…For You formed my inward parts; You knitted me together in my mother's womb.  I praise You, for I am fearfully and wonderfully made.  Wonderful are Your works; my soul knows it very well.  My frame was not hidden from You, when I was being made in secret, intricately woven in the depths of the earth…Search me, O God, and know my heart!  Try me and know my thoughts!  And see if there be any grievous way in me, and lead me in the way everlasting" Psalm 139:5, 13-15, 23-24!
Search us, O God, our LORD, our Good Helper, and Great Physician, per brilliant heart-incisions as Son of man and Son of God who leads us in the way everlasting.  Praying heart-cries answered.  Amen!